We welcome you to the Culinary Scene — a place to gather with friends, try a new recipe, and explore a world of flavor. At Roth living, we are as passionate about creating memories as we are about connecting you with appliances that perfectly suit your lifestyle. Join in on the fun or sit back and let our chefs guide the way. You're in for a treat!
Culinary Scene:
Fall in Love with Fall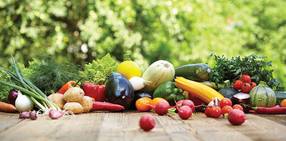 Kick off fall by joining our chef in preparing a seasonal farm to table menu using Colorado grown heirloom tomatoes, butternut and zucchini squash and locally owned Haystack Mountain Dairy cheese. Organic chicken slowly simmered in fresh-prepared creme fraiche and chunky apple pecan cake with spiced cream rounds out this fall menu.
Upcoming Events
Fall in Love with Fall

11:00am - 2:00pm RSVP