We welcome you to the Culinary Scene — a place to gather with friends, try a new recipe, and explore a world of flavor. At Roth living, we are as passionate about creating memories as we are about connecting you with appliances that perfectly suit your lifestyle. Join in on the fun or sit back and let our chefs guide the way. You're in for a treat!
Culinary Scene:
"Cool, Simple, And Fresh" Dinner Ideas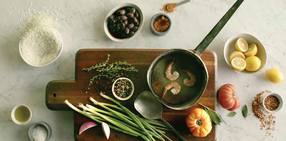 Hot weather brings cravings for cool, simple yet delicious dishes…lets create them together. Fresh Italian Simplified! Gazpacho Shots in cucumber cups, Shrimp Cocktail twisted a bit, Grilled Tuscan Steak Salad, and House made Ice Cream.
"Farm to Table" Bounty of the Harvest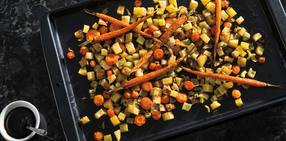 Discover new uses for that bountiful harvest from your backyard garden. What to do with all those vegetables? How about Zucchini "pasta" Carbonara! We will create a to-die-for Smoked Tomato Bisque. Lacquered Spatchcock Chicken to accompany a Butternut Risotto. And Fresh Apple Crostata from the Orchard.