We welcome you to the Culinary Scene — a place to gather with friends, try a new recipe, and explore a world of flavor. At Roth living, we are as passionate about creating memories as we are about connecting you with appliances that perfectly suit your lifestyle. Join in on the fun or sit back and let our chefs guide the way. You're in for a treat!
Culinary Scene:
Seafood for Summer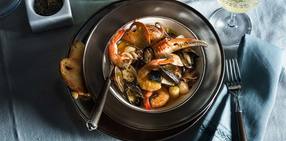 With summer in full swing, wouldn't you say its time to reinspire flavors and fresh ideas into your next seafood dinner? Say goodbye to the standby recipes and relax with Chef Mike Shannon, as we prepare some delicious seafood to add to your summer lineup.
Pasta Primer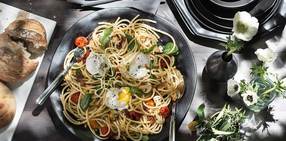 Forget your store-bought noodles, because Cooks invites you to try your hand at making REAL pasta. Treat yourself to a few hours on the Mediterranean coastline, while Chef Cynthia guides you through the basics and some real saucy numbers.